Ctrl Alt Del is teen book with a mixture of relatable everyday life and a very scary ending. The theme is the unpredictability of life, and how the outcome of our decisions can be so very different from what we intend.
Fifteen-year-old Mia lives with her mother and her older brother. She spends a lot of time with her bff, Ina, and she has a crush on the hottest guy in school. But she has one big wish: she wants a new laptop. So, she puts her old one up for sale on the Net, and she is very happy when a buyer contacts her. Granted, the woman sounds a bit weird, and she wants Mia to ship the computer to Iran, but so what?
Mia doesn´t suspect any foul play as dramatic things start to happen around her. Not until she is arrested in the middle of the night. But by then, it is too late.
Ctrl Alt Del is inspired by my own daughter trying to sell her laptop on the Net. She too was contacted by a mysterious woman, who obviously wasn´t who she said she was. In fact, all e-mails in the book are word-by-word quotes from my daughter´s experience. The difference being that we aborted the sale, as soon as we became suspicious. Still, I couldn´t stop wondering what the agenda of the potential buyer was. And that turned into Ctrl Alt Del.
I have done a lot of research for the book. Amongst other things, I have been in contact with PET (Danish national intelligence and security), to learn how they would handle arresting a 15-year-old terror suspect.
NOTE: Let me make it very clear: I have absolutely nothing against Muslims, foreigners, or people in general with different opinions than mine! It is in no way my intention to brand a group of people as criminals. I make it very clear in the book that the act of terror is planned by a single person, and that it has no religious purpose.
You can buy the book here:
Buy as a physical copy
Buy as e-book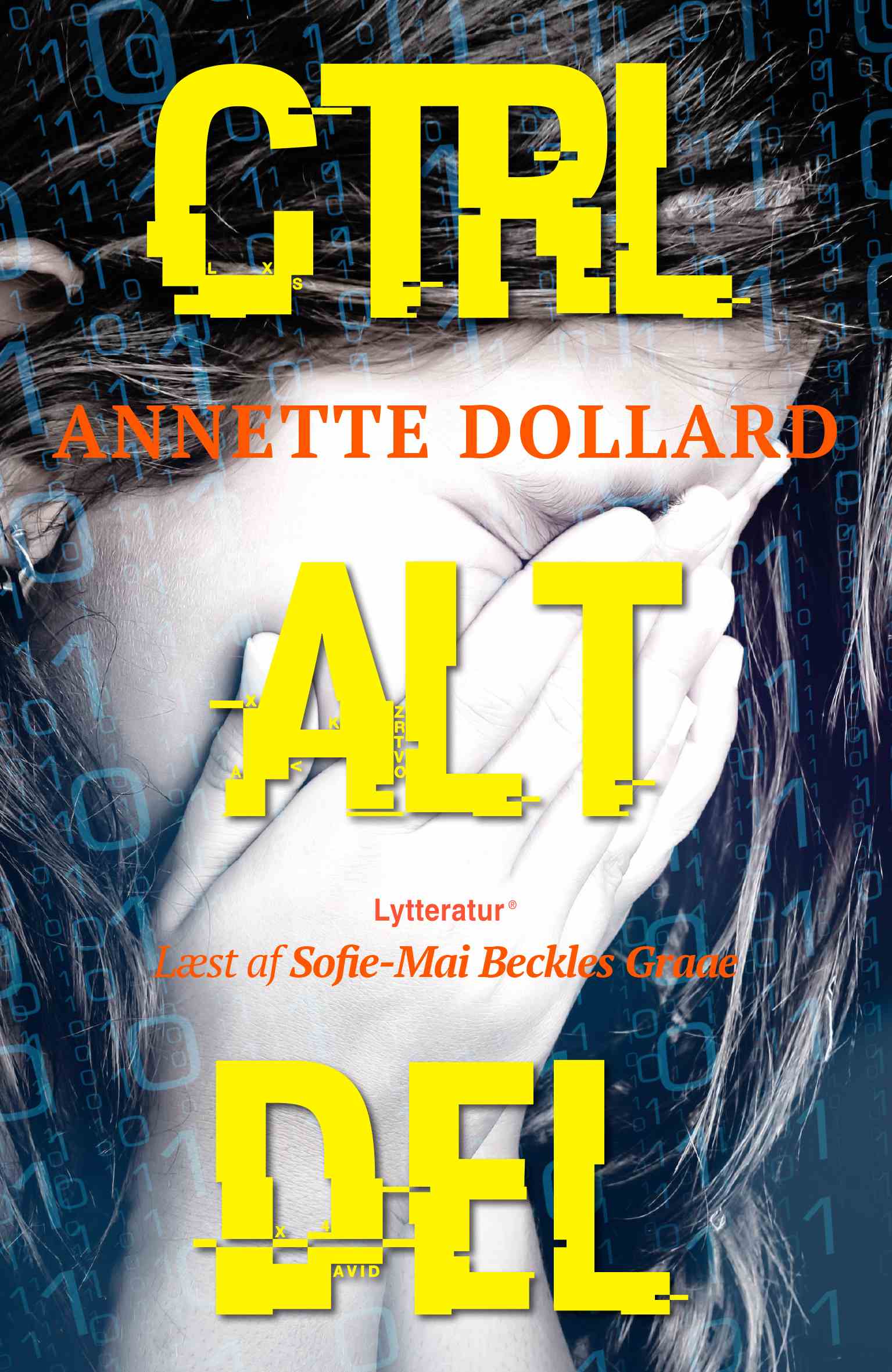 Reviews
"Great story, flammable subject, well balanced description. Typically Annette Dollard to include all sides!"
"It is probably the first time ever that I have read a book so quickly. Wow, it was good – now I almost miss the characters in the story. And that is some kind of compliment, as I never enjoy opening a book, so I must be your biggest fan. I am so looking forward to your next one."
"It is a page-turner and very entertaining. So that's the proof: You must be twice a teenager when you´re 35 ;)!"
"It is a lovely teen book, can definitely also be read by parents! It is entertaining and also very thought-provoking. "Ctrl Alt Del" is a very suitable title, who wouldn´t love to be able to turn back time and erase everything with a click? You write with such aptly empathy, Annette! I wish I could stay longer in your universe…."
"The story is well written, with a good plot and a credible description of an ordinary girl´s life with girlfriends and boyfriends and her reaction to the dramatic events.
It has potential for discussions on subjects like integration, teen life (love, parents etc), religiousness, grief/anger/revenge, guilt, but most of all: ethics: what is right/what is wrong, how do you know if your decisions are right, and is it possible to foresee the consequences of your choices?"
"The strength of the story is its many important subjects, which are treated with loyalty and without condemnation. It has the courage to distinguish between right and wrong. The author succeeds to describe very emotional situations, without it ever being too little or too much. Especially the last part of the arrest, is described very well."